That should be enough answer for you all, but if you want a little more, here we go. I was tagged by Megan, who blogs over at the Invisible World for the Who Am I? tag. And since it involved a bunch of quizzes while I did the tag,  I couldn't really say no now, could I? Besides, I haven't done a tag in months, so here we go.
What is the meaning of your name?
No, I'm not Buddhist. No, it's my real name, not a pen one. No, my parents weren't a fan of the band. No, my parents aren't Buddhist either. No, I will not try to be the perfect image of perpetual happiness for the world.
Thank you for your time.
[ Should I call this my name FAQ? XD]
What is your Myers Briggs personality type?
// take the quiz here //
So it turns out I am INFP – the last time I checked was over three years ago, so good to know I've changed. It makes me a lot like;
Zuko from Avatar – I am happy about this. How could I not? It's friggin' ZUKO.  "Feelings come first for him, and he has no trouble dropping plans to be impulsive. He's introverted, valuing his alone time, and is very abstract in his thinking"

Willow from Buffy the Vampire Slayer – yas. I think she'd make a good comparison. "energized by spending time alone and feels awkward among people she doesn't already know, particularly in large groups. Although she is slow to open up to others, the bonds she makes with people, such as Buffy and Xander, are deep and long-lasting." 

Elsa from Frozen – I think you could call me, well, a little bit unstable when it comes to emotions, so yeah. This fits.

Luna Lovegood from Harry Potter – *screams*

Hiccup from How to Train Your Dragon 

Henry from Once Upon a Time
Only 4% of people are INFPs, they're often perceived as shy, and find it hard to find like minded individuals. And oh god, these results are so accurate it's freaky.
What is your zodiac sign?
Cancer. Even my zodiac sign is a disease >_>
"Cancers are extremely loyal to those who appreciate and support them. One of the greatest things about Cancer is their ability to make others feel good about themselves and loved. This is because instead of doing this for themselves, they project this onto other people.

Other people can lean on and depend on cancer, they will listen to people's problems and help them however they will rarely express their own deep feelings to anyone."
I don't really believe in Zodiacs, with the Tumblr ones being an exception. [they have one for everything. What kind of plant are you? The signs with the percentage of how much they like to breathe. The signs and what guitar chords they are. BEST. ]
What Hogwarts house would you be in?
// take quiz here //
Hufflepuff – 13
Ravenclaw – 11
Gryffindor – 11
Slytherin – 8
…not what I expected.
Why does each quiz tell me something else though? I'd be part of Gryffravenpuffrin if that was a house, but sadly, such a thing doesn't exist yet. Alas.
But if I were to choose my own house based on who I am as a person, I'd  probably be a mixture of Ravenclaw, and Hufflepuff. #ravenpuffs unite.
So I'll kill people with my wits, but I'll kill them politely. 
What are your learning styles?
// take the quiz here //
I don't know, actually.
Probably visual. I think I spend more time making binders with colour coded divisions, sticky notes, pretty schedules and gorgeous notebooks. (And then not following up on them. hA.) But also auditory? Because I probably wouldn't have passed my exams without dates repeated in Scottish accents, between bouts of laughter and weird stares from my sister. And YouTube songs for polyatomic ions. That is moi strategy.
Also, the reading/writing style. BECAUSE LISTS. And wanting to write for the sake of writing?
Are you more of a left-brain or a right brain kind of person?
// take the quiz here //
What is your blood type?
Red.
(I make myself proud sometimes.)
What career are you meant to be in?
I'm happy with this one.
Which divergent fraction do you belong in?
…I got Candor. Wot.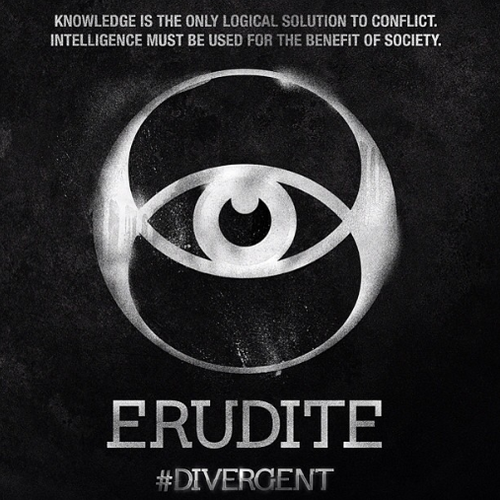 I'm the kind of person who wants to be daring and badass and jump off buildings – generally getting through life with a death wish. Unfortunately, that's not going to be the reality.
Maaaaybe Amity, but with my antisocial pessimism, they'd probably kick me out. Probably Erudite, if it came down to that.
What is your birth order?
// see what your birth order says about you //
I'm the eldest, which means I'm the bossy, successful one, who lords over the younger ones with an iron fist and rules the household with her excellent ways as practice for world domination.
….right?
Nope. Whatever you thought, you thought wrong. Except maybe for the last part. World domination is cool. But in any case, I'm the eldest out of three sisters. (Another brother and we'll be the Bronte family. But three is quite enough to deal with, thank you very much.) But maybe the parental units have labelled me as a liittle bossy.
---
I tag… 
alyssa @ the devil orders takeout // evi @ adventuring through pages // sky @ ink castles // melody @ starry skies // bookwormgirls123 
---
i actually enjoyed those quizzes. what was your result on the myers briggs test? what is your faction & your hogwarts house? spill all.